Direct Deposit Utilizing ACH
Secure direct deposit payroll services
What makes Kotapay different than other payment processors? We're a division of First International Bank & Trust, a federally regulated bank. This means we are uniquely positioned to offer smart, efficient, and secure ACH payment processing with the backing and support of a large financial institution.
What is direct deposit?
ACH direct deposit, or electronic funds transfers (EFT), deposits money into a bank account without having to print or handle paper checks.
In addition to payroll, organizations use our services for many of other employee-related transactions: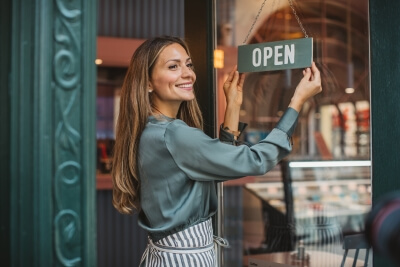 Benefits of Payroll Direct Deposit:
Employers:
Saves time and money by not printing paper checks
Gives employees faster access to funds on payday
Reduces the risk of lost or stolen checks
May increase employee satisfaction and retention
Employees:
Provides immediate access to funds on payday – whether they are in the office or not
Eliminates trips to the bank to deposit payroll checks
Reduces the risk of lost, stolen, or misplaced paper checks
Allows for greater control over their money
Employees without a bank account:
Give your unbanked employees the convenience of electronic pay, with similar cost-saving and time-saving benefits as those with traditional bank accounts. Kotapay has partnered with Fintwist to offer paycards. Backed by Mastercard and offered by Comdata, the leader in payroll cards, Fintwist offers users immediate access to their wages and a simple digital tool for managing their money. No bank account needed.
In addition to payroll, many organizations use our services for other employee-related ACH transactions including:
Business-to-business payments
Commission & bonus payments
Expense reimbursements
Vendor payments
Annuities & dividend/interest payments
Receivables collection
1099 payments
Tax payments