Kotapay Insights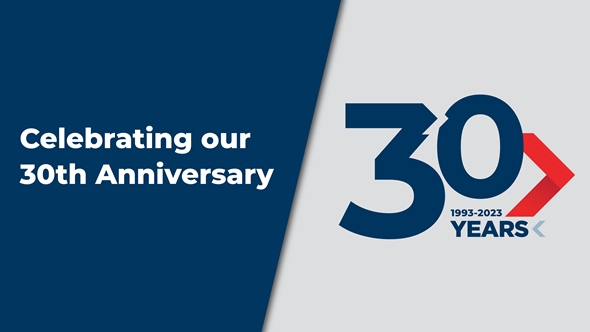 30 Years of ACH Payment Processing and Industry Expertise
March 23, 2023
We are celebrating our 30th anniversary! We'd like to start off by saying thank you to our customers and employees for their support and trust in Kotapay. When we opened our doors in 1993, it was hard to imagine what the future had in store. Over the years, we've grown from our early days of three employees to joining First International Bank & Trust's over 700 employees. Kotapay's 29 full-time staff are dedicated to serving more than 110,000 companies nationwide with electronic payment processing solutions. Our premium ACH services, features, detailed reporting, and flexibility have set us apart from our competitors and allowed us to meet the needs of the ever-changing payments landscape.
It's an exciting time for Kotapay – not only are we celebrating 30 years in the payroll industry, but we also are working on some customer service improvements, including a fully-redesigned website. Some of the added features with the new website will be greater visibility into your account and provide you with more control over any changes to transactions.
Kotapay can provide a full-service payments and banking experience by providing traditional banking services through our Treasury Management team alongside your ACH payment processing accounts with Kotapay.
We're grateful to everyone who has supported us and look forward to serving you in the years to come!
---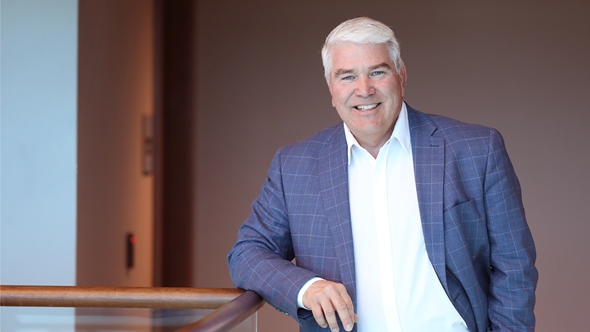 Trusted Banking Since 1910
March 7, 2023
A Message From Steve Stenehjem, CEO/Chairman
We recognize the current events around the financial industry have caused some uneasy feelings for our customers and community members. While it is very concerning, it is important to know that the banks who have failed are so very different from First International Bank & Trust (FIBT) and other strong community banks. They had significant exposure to tech sector and cryptocurrency interests that when combined with economic factors created tragic outcomes.

FIBT takes great pride in our relationship-based business model and the way we build long-term trust with our customers. Our customers are predominantly in our backyards, and we understand their business models. We remain well capitalized, well diversified, and well positioned to serve our communities for generations to come. FIBT's 2022 Annual Report includes our Statement of Condition providing an overall financial summary.
Since our humble beginnings in 1910, First International Bank & Trust has built a strong foundation on the bond between our employees and customers. We've grown from a single bank in Arnegard, North Dakota to more than 30 branches spanning four states. Throughout the past 112 years in business, we've learned many valuable lessons. The economy has bloomed, boomed, crashed, and cycled time and time again. Technology has evolved and changed our day-to-day operations. With these cycles and changes, we've adopted new ways of doing things and remained nimble in our approach to lending, and the way we do business.
First International Bank & Trust was the only bank in McKenzie County to survive the Great Depression. In fact, for much of our existence, our slogan was "Never a Loss of a Depositor's Dollar." During the 1930s, when other banks were forced to liquidate loans, or in many cases, fail, First International Bank & Trust returned every dollar requested. We were able to do so because we made sound lending decisions, and made prudent, responsible choices to protect our customers and our communities. Our bankers bring the same line of thinking to the table today. We promise to never jeopardize the confidence you instill in us to keep your money, property, and personal information safe.
Our experienced team is ready to assist you with any of your questions or concerns. Thank you for the continued trust you place in our bank. We appreciate your business.

---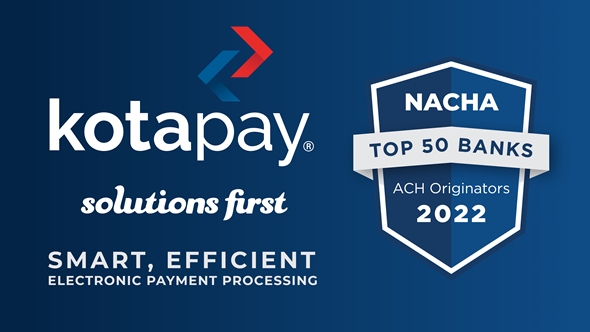 Kotapay Named to Nacha's 2022 Top ACH Originators List
February 28, 2023
Kotapay ranked #39 on annual Top ACH Originators List for 2022.
Kotapay, First International Bank & Trust's payment department, was recently named to Nacha's Top 50 ACH Originators List for 2022. This recognition marks our second appearance on the annual list and a two-spot increase in placement from 2020.
"It's a tremendous honor to be included on Nacha's Top 50 ACH Originators list alongside such distinguished national and international organizations," said Jim Haug, Director of Kotapay. "Kotapay serves more than 107,000 companies nationwide and processed $99 billion dollars through our organization in 2022, showing the importance of electronic payments."
Click here to see Nacha's full Top 50 list.
---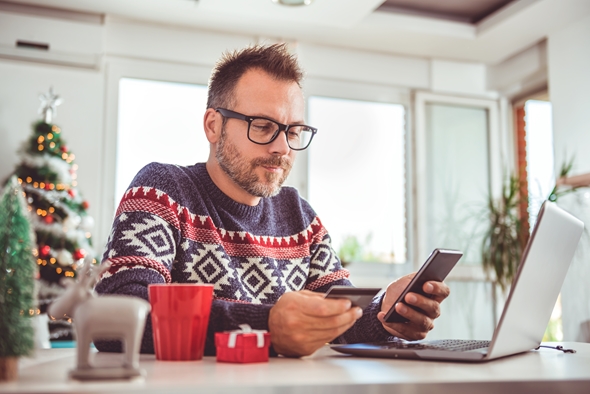 Protect Yourself from Holiday Email Scams
December 7, 2022
With the holiday season approaching, Kotapay is reaching out to businesses we serve to be on the lookout for email scams. Fraudsters often take advantage of the holiday season to gain information from social media or "out of office" messages from company employees. Once employees are away from work and enjoying time with friends and family, fraudsters use the compromised email account to send emails that direct employees to send money or gift cards, or to update payment instructions.
According to the FBI, there were $2.4 billion in losses due to these types of business email compromise frauds in 2021. And payments experts estimate that these numbers are likely underreported and undercounted due to the difficulty of recovering funds when the fraud is reported. Also, many businesses and individuals do not report this type of fraud because of embarrassment or reputational risk.
Awareness and education are the best way to stop these fraud attempts. We hope that as businesses and employees prepare for the holiday season, they take the recommended steps below to protect themselves. If a business or its employee does become a victim of one of these scams, contact Kotapay's Risk/Fraud team immediately for additional information.
Kotapay recommends businesses follow these steps to protect themselves from business email compromise:
• Educate and train employees to recognize, question, and independently authenticate changes in payment instructions, payment methods (e.g., ACH to wire), or when pressured to act quickly or secretively.
• Be old-fashioned! Verbally authenticate any changes via the telephone.
• Review accounts frequently.
• Initiate payments using dual controls.
• Never provide passwords, usernames, authentication credentials or account information when contacted.
• Don't provide nonpublic business information on social media.
• Avoid free web-based email accounts for business purposes. A company domain should always be used in business emails.
• Consider registering domains that closely resemble the company's actual domain to make impersonation harder.
• Do not use the "reply" option when authenticating emails for payment requests. Instead, use the "forward" option and type in the correct email address or select from a known address book.
---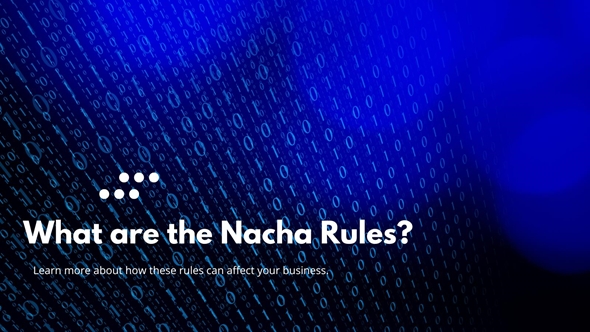 Nacha Operating Rules & Guidelines
November 17, 2022
What Are the Nacha Operating Rules?
In the past month have you been paid via Direct Deposit? Or paid a bill electronically? For a good number of us, the answer is yes. With the prevalence of the ACH Network, it is necessary to ensure consumers, businesses, credit unions, banks, and government entities all have well-defined roles and responsibilities for every ACH payment.
In 1974, Nacha, the National Automated Clearinghouse Association, created the Nacha Operating Rules to ensure that millions of payments occur smoothly and securely each day. The Rules are an ever-evolving document that strives to be thorough, inclusive, and responsive. They make sure all ACH payments are handled on a level playing field.
How Are the Rules Made?
Since the Nacha Operating Rules & Guidelines are constantly evolving, the first step to enacting a change comes when an idea is submitted to the Rules and Operations Committee for review. The committee consists of Nacha Direct Members, community banks, credit unions, and liaisons from the ACH Operators, U.S. Treasury, and the Federal Reserve Board of Governors – as well as representatives from companies who use the ACH Network. If the idea is accepted, a proposal is created. The Software Information Exchange and ACH Operator Technical Group makes sure the rule can be implemented and finally, a request for comment is issued. For a more detailed explanation of how the Rules are made, watch Nacha's "How ACH Rules Are Made" video or visit Nacha's website.
Additional Resources
Copies of the Nacha Operating Rules & Guidelines can be purchased in the Nacha Online Store.
---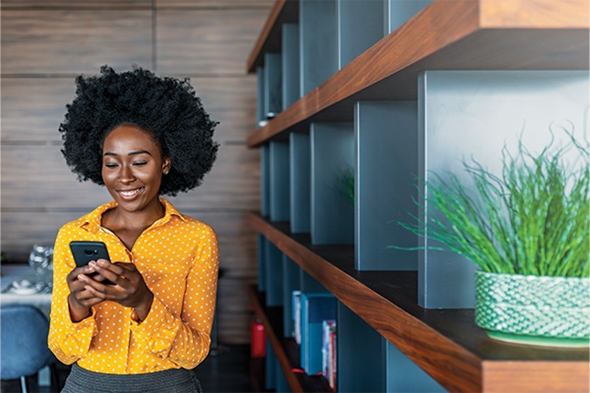 What is a Paycard?
October 10, 2022
Kotapay has recently partnered with Fintwist to offer paycards, a type of payment especially useful for non-traditional workers such as those who work multiple gig jobs or manage their finances outside of banks. A paycard (also known as payroll card) is an alternative to a traditional bank account or paper check that allows any employee to be paid electronically via direct deposit. By implementing Fintwist's digital payment solution, employees get access to bill pay, online purchases, money management tools, and P2P transfers at no cost to the employer.

---
Connecticut Releases Advisory on Money Transmission
August 26, 2022
With the Connecticut Department of Banking's recent advisory on money transmission and statewide licensing requirement, it's important to understand which payments-related services are subject to money transmission regulation.
In our experience, the most common type of transaction that triggers a licensing requirement for payroll processors are tax impound transactions where a payroll processor holds clients' tax monies in the processor's account until the taxes are due and makes payments on behalf of their client.
However, this is just one example; money transmission laws cover all impounded funds, not only taxes. Non-compliance with your state's guidelines can result in cease and desist orders or fines, and in some cases, retroactive fines can be levied for non-compliant transactions dating back years.
At this point, you may be asking, what can I do as a payroll processor?
- Stop impounding client funds. With a high potential of penalties and legal headaches, a number of entities have discontinued impounding funds. While this solution is simple if you are only impounding for a few clients, it will not work for everyone.
- Become a licensed money transmitter. Attaining a money transmitter license can be costly and burdensome. If you are doing business in more than one state, you may be required to obtain a license in each of those states bringing application fees into the thousands.
- Kotapay may be able to help. Kotapay has received confirmation from several state Departments of Banking affirming our solution has allowed the processor to fall under our financial institution exemption by setting the Processor up with a For Benefit Of (FBO) account.
This solution may not cover all states and it not intended to be legal advice, please work with your legal counsel.
For more information, view our white paper or contact the Kotapay team.

---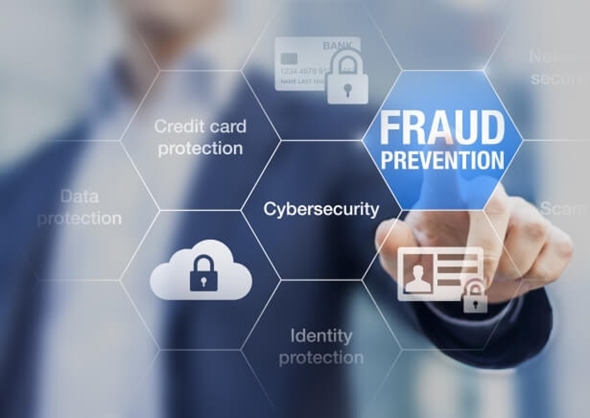 Combating Fraud
June 1, 2021
Six tips to help you stay protected
Payroll fraud is often overlooked but can be a serious threat to businesses and their employees. Fraudsters are constantly coming up with new ways to steal money from businesses, and it's up to us to stay vigilant. Creating written procedures and diligently following them cuts down on the risk to your organization. Here are six tips you can put in place to help you stay protected:
Confirm account changes with a phone call. Never take payroll change requests via email. When reaching out to the employee who made the request, make sure to use the contact information on file and not what was given in an email. It's easy for fraudsters to falsify written information. For that reason, we also don't recommend accepting payroll files from clients via email.
Request verification of all bank accounts. Confirm the account name and account type by taking a look at a voided check and bank statement or bank letter.
Validate all 1099 requests. This should especially be done when the request is for a large dollar amount.
Obtain employee authorizations prior to processing any payrolls. Create your own authorization form or use Kotapay's to collect employee authorizations.
Until you are comfortable with a new client, set them up for wire or wire drawdown . If you can't meet the client in person, it's best to take precautions. After establishing a positive business relationship with them, consider a more traditional funding window.
Contact us if you have any doubts about whether or not a new client application is valid. In cases of fraud, the more information shared with Kotapay the better as we can deter others from becoming victims to future fraud.
If you have any questions or would like to discuss improving your security procedures, please contact the Kotapay Risk Department at (800) 378-3328.
---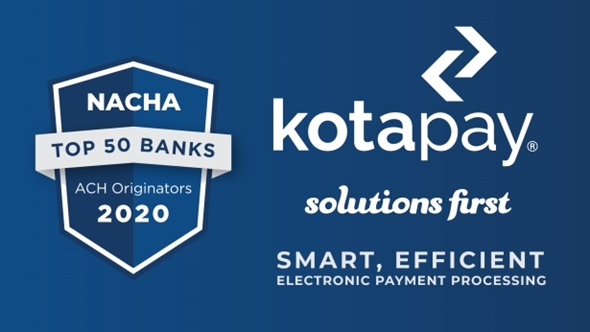 Kotapay Named to Nacha's Top ACH Originators by Volume List
April 21, 2021
Kotapay ranked #41 on annual Top ACH Originators List
Kotapay, First International Bank & Trust's payment department, was recently named to Nacha's Top 50 ACH Originators List for 2020. This recognition marks our first appearance on the annual list.
"It's a tremendous honor to be included on Nacha's Top 50 ACH Originators list alongside such distinguished national and international organizations," said Jim Haug, Director of Kotapay. "Kotapay processed $83 billion dollars through our organization in 2020, showing the importance of electronic payments."
Nacha's full Top 50 list
---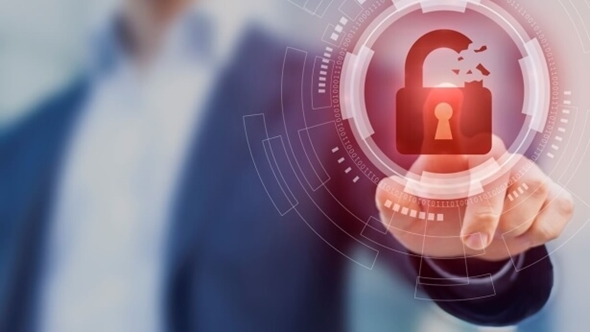 Preventing Payroll Fraud
March 25, 2021
Steps you can take to protect yourself and your clients from payroll fraud
Payroll fraud is on the rise and shows no signs of slowing down. Kotapay has seen an uptick in fraudsters taking over customer email accounts by using spearfishing attempts where they gain control of your client's email and use that account to request fraudulent payrolls. Your client won't know this is happening until after money has been taken out of their account, so it's important to stay diligent.
All it takes is one fraudulent transaction to expose you and your customer to losses. Ask yourself, do you know if the information your customer sent is accurate? Do you have systems in place to validate the information? Following these recommendations could save you and your customers thousands of dollars.
Use Caution: If you are receiving email requests from your clients regarding their payroll, take a moment to stop and think if the request is unusual. Are the requested dollar amounts or pay dates out of the ordinary?
Validate Files: We encourage you to have a process in place to validate transaction data before sending it to Kotapay. This important step should only take a few minutes but may pay off big dividends for you and your customers.
Out-of-Band Authentication: You can reduce the risk of processing fraudulent transactions by using out of-band authentication. If you receive information via email, you should have a validation process in place that uses another method to contact the customer that is different than how you received it. For example, a phone call, fax, or text.
Data Security: It's important to have a data security policy in place to protect your confidential information. The policy should be followed by all employees. If you would like help writing a security policy, please visit the Better Business Bureau's website.
Implementing these tips could help your company from becoming a statistic. Review your current processes to verify you are doing everything possible to protect from losses that could have been stopped. If you have any questions or would like to discuss improving your security procedures, please contact the Kotapay Risk Department at (800) 378-3328.
---