Account Storage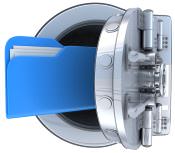 Kotapay's online system securely stores, transports and manages customer credit card and bank account information. No additional software needed, our online system allows easy access to your customer's stored account information.
Account storage can be utilized programmatically or through Kotapay's Payment Portal. Easily retrieve customer account information simply by entering a Customer ID into the Kotapay system. Trust Kotapay's PCI Level 1 security system and networks to safely store and manage customer's accounts.
Seamless: Rely on Kotapay to safely store customer's account information.
Affordable Solution: Experience optimal security for credit card payment processing with minimal costs.
Increased Customer Satisfaction: Meet the expectations of your customers.