Our Leadership
Craig Dresser, Chief Executive Officer
Craig has had the privilege of being with the company since its inception. In 1989, Craig co-founded Barrington Corporation, and again in 1993, he co-founded Intercept Corporation. The two companies now operate as InterceptEFT. Craig has worked with numerous companies, financial organizations and individuals over the years to introduce them to the electronic payments industry. He has over 20 years of experience in the ACH industry and has consulted with both regional and national organizations.
Craig's favorite part about his job is the constantly changing environment and the many challenges associated with it. His vision is to create a company that will be here for both its employees and its customers for years to come. "It's exciting to see not only the accomplishments of the company overall but to realize that it's all the employees that made it successful".
Craig with his wife, Lisa, and their two children, Dayton and Braydn enjoy the Minnesota Lakes country, an occasional movie and traveling. He can also be found golfing often with his friend and business partner, Bryan Smith.
Bryan Smith, Co-President
Bryan has been at InterceptEFT from the beginning. When he joined the organization in 1993, he brought with him a dozen years of banking background. His years at the bank gave him experience in many areas, from operations to customer service and almost everything in between. That diverse background has helped Bryan shape InterceptEFT into the company it is today.
When not presiding over InterceptEFT, Bryan travels with his family, spending time at his lake home and appreciates an occasional round of golf.
Connie Mosier, Co-President/VP, Risk Management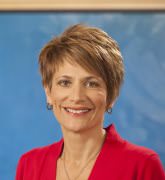 Connie spent many years in the finance and legal professions before bringing her extensive knowledge to InterceptEFT. She has been with InterceptEFT since 2000, and has led InterceptEFT's risk management activities since 2004. Connie oversees the Risk Department including approval of new applicants along with review and monitoring of existing customers.
Christy Stock, Chief Operations Officer
Christy has more than 44 years of banking and ACH experience, including over 22 years with InterceptEFT. She has played an important role in many InterceptEFT initiatives - including the company's first-ever Internet file transfers many years ago. Christy oversees both the operations and support departments, and ensures that InterceptEFT customers receive exceptional service. In her spare time she enjoys working in her gardens.
Chad Schornack, Chief Information Officer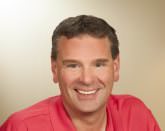 Chad joined InterceptEFT in 1997. Chad oversees the company's technology efforts and focuses on emerging technologies. He leads his team in developing products and services to meet the high-paced needs of today's businesses. Chad also keeps InterceptEFT up-to-date with compliance and audit requirements, and researches new trends in security standards.
Ember Verkuehlen, Office Manager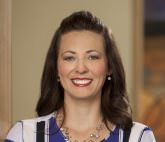 Ember has an extensive background in customer service and management. She joined InterceptEFT in 2001. As the Office Manager, Ember oversees the day-to-day administrative tasks, and coordinates such projects as company setups, statement balancing, and various areas of customer service and support.
Jim Haug, National Sales Manager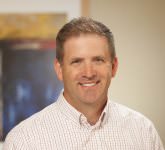 Jim heads up the sales team at InterceptEFT. Jim worked in the credit reporting industry before bringing his talents to InterceptEFT. He manages the sales team, and coordinates InterceptEFT's presence across the country. Jim is very knowledgeable in both Barrington and InterceptEFT products and services, and has been with InterceptEFT since 2002.