Kotapay Insights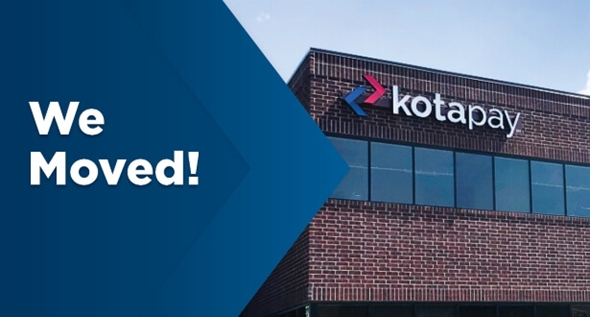 Kotapay Has Moved!
June 1, 2019
Kotapay recently made the move to a new location to accommodate our expanding fintech and bank family. Our new office is located just a few blocks south of our former location in Fargo, North Dakota.
At more than 13,500 square feet, the new space is now home to nearly 60 Kotapay and First International Bank & Trust staff members. Designed specifically for our needs, the office boasts new training and conference rooms with technology to keep us connected and to enhance collaboration. A video wall at the entrance has been installed to keep our visitors and staff up to date on our current plans, projects, and products.
Since becoming part of the bank last year, Kotapay has surpassed expectations in the value added to the bank and our customers. We now have the space needed as we work to build cutting edge payment solutions for our customers.