Solutions for Non-Profits
Make it easy for individuals and businesses to give gifts and donations. Electronic payment solutions from Kotapay provide new giving options for your organization.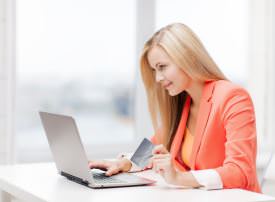 Automate Recurring Donations
Help supporters automate their charitable contributions. Set up one-time or ongoing payments. Direct payment solutions from Kotapay provide fast, reliable transactions between a supporter's bank account and your organization.
Offer Debit Card/Credit Card Options
Give contributors the debit or credit card payment options they expect. Use a hassle-free credit card processing solution to meet those expectations.
Kotapay offers flexible credit card processing options, easy processing and competitive rates.
Offer an Online Payment Portal
Add online convenience for supporters. Bring hassle-free revenue to your organization. Kotapay provides the API documentation to update your website to accept payments. Users can submit payments using pre-authorized debits or ACH from their checking accounts as well as any major credit card.
Convert Checks Electronically
Give supporters the option to pay by check. Enjoy the benefits of processing payments electronically. With check conversion, you'll electronically convert contributors' check payments and process them with ACH. A check imaging machine stores the check image and converts it to an electronic payment using the ACH system.
Focused: Meet the needs of supporters who expect card-payment alternatives.
Flexible: Set up one-time or recurring transactions.
Easy: Enter transactions online without additional software.
© 2021 First Data Corporation. All rights reserved. The Clover name, logo and related trademarks are owned by Clover Network, Inc., a wholly owned subsidiary of First Data Corporation, and are registered or used in the U.S. and many foreign countries.